Ready to dive into constructive journalism? Find more in-depth resources here.
For journalists & newsrooms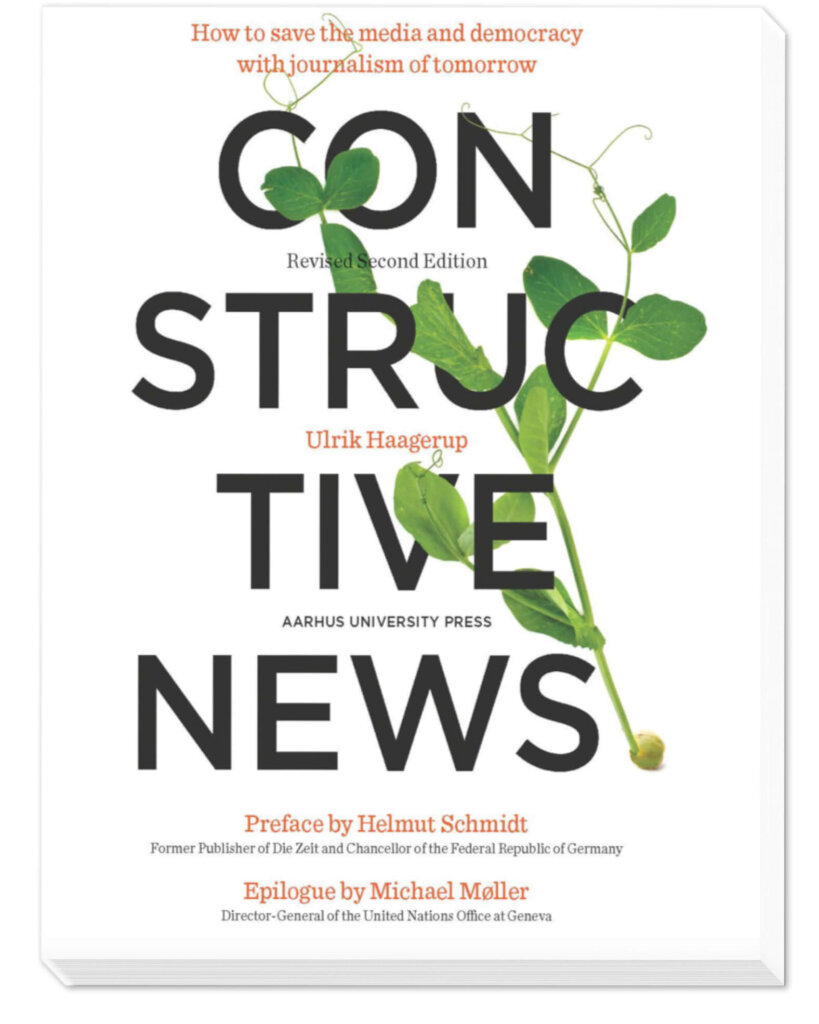 Constructive News: How to Save the Media and Democracy with Journalism of Tomorrow
Negative stories make the news. Drama and conflicts, victims and villains are our modern world. Or are they?
This revised second edition on constructive news challenges the traditional concepts and thinking of the news media. It shows the consequences media negativity has on the audience, public discourse, the press and democracy as a whole.
The book also explores ways to change old news habits and provides hands-on guidelines on how to do so. Moreover, the book presents numerous examples from the author's ten-year tenure as executive director of news at the Danish Broadcasting Corporation where he led a successful paradigm shift in news production.
Constructive News is a wake-up call for a media world that struggles for a future, as well as an inspirational handbook on the next megatrend in journalism.
Video Library
Ulrik Haagerup on the need for constructive journalism
Show and Tell: Nuanced photo journalism from Kenya
Digital Discussion: Covering Corona Constructively
Digital Discussion: How to cover climate change constructively?
Digital Discussion: Can investigative journalism be constructive?