We work with newsrooms on constructive journalism workshops, trainings and practical mentoring projects, which are carefully tailored to respond to the needs and challenges of each organization.
Each year, we host a global conference in order to bring together all those interested in the impact of the news media on our democracies, and give out the Future of Journalism Award. Interested in partnering with us to bring constructive journalism to your newsroom? Get in touch.
Toolkits & resources
Browse our collection of books, articles and toolkits for journalists interested in bringing constructive reporting practices into their daily work.
Listen Louder: How to Counter Polarization

Recommendations for reporting on the coronavirus pandemic with the elements of constructive journalism in mind
Covering Corona: A Guide for Constructive Reporting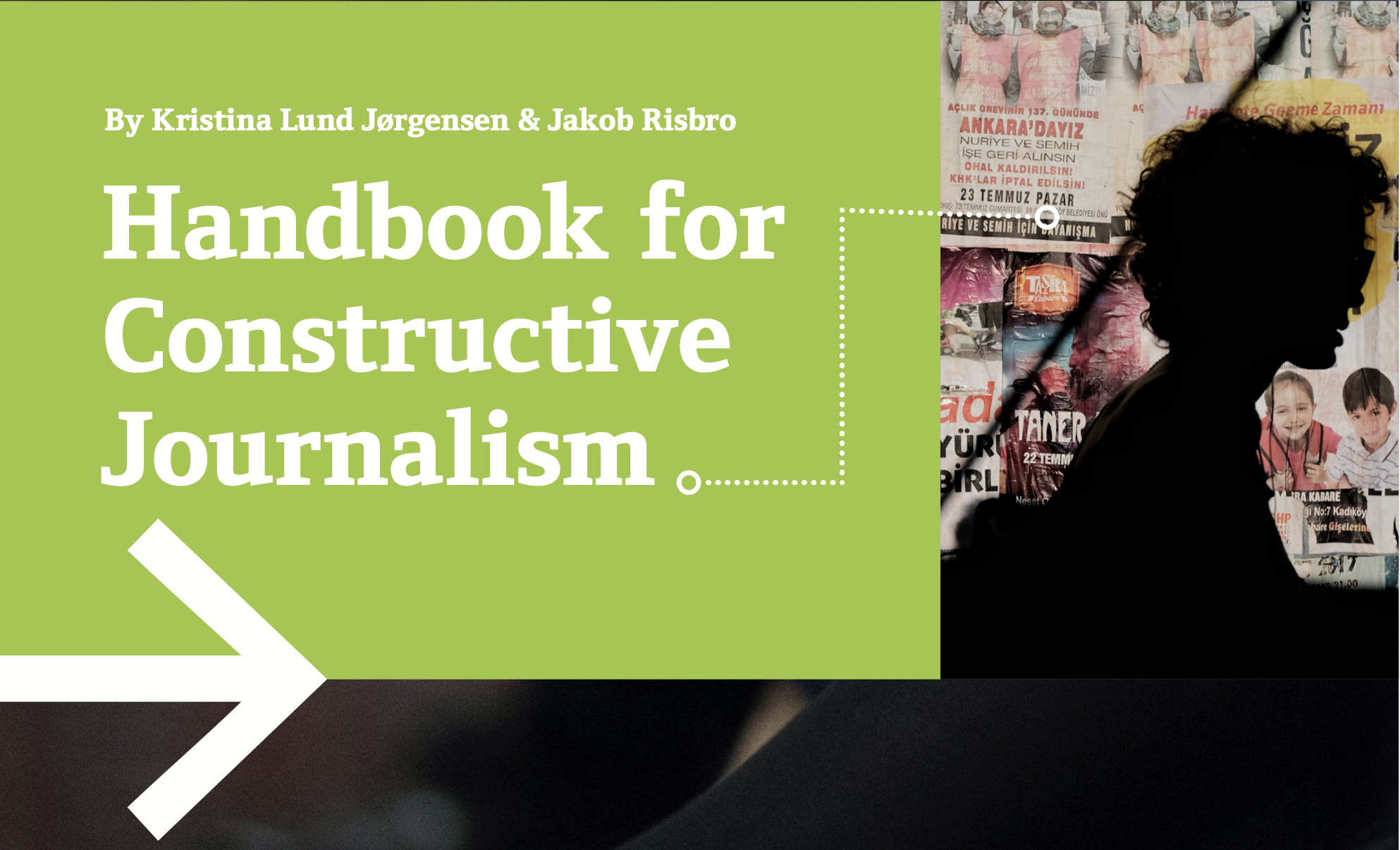 A how-to guide with best practices on constructive journalism, in partnership with International Media Support (IMS)
Handbook for Constructive Journalism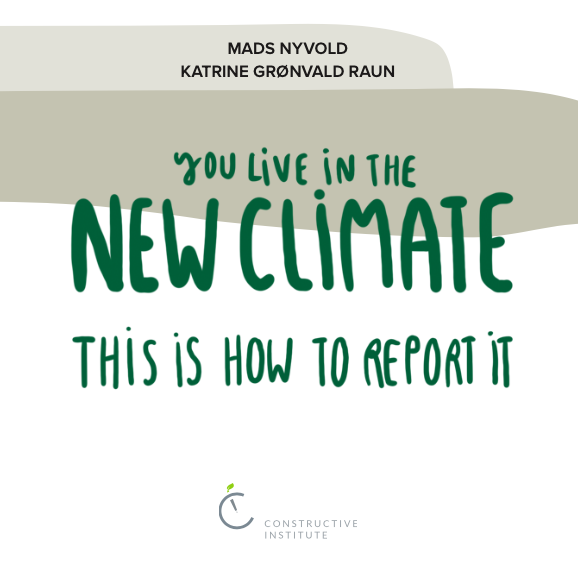 Our Fellows created a practical guide on constructive climate coverage
You Live in the New Climate: This is How to Report It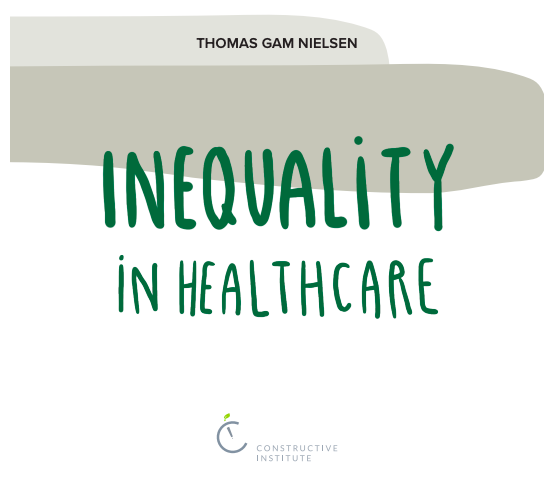 Our Fellows created a practical guide on solutions-oriented reporting on inequality in health
Inequality in Health – Advice for More Constructive Coverage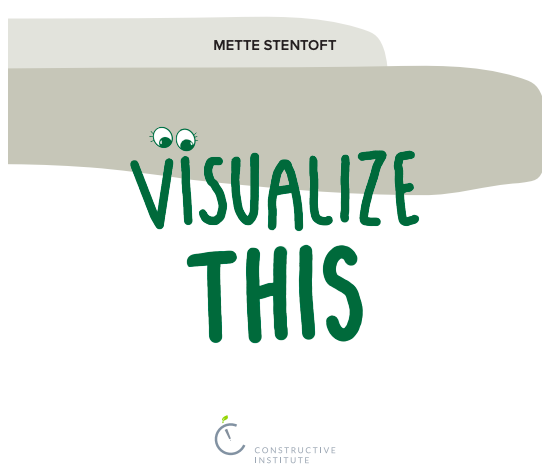 Our Fellows created a practical guide on effectively harnessing the power of visuals
Visualize This – The Writer's Guide to Making an Impact with Visuals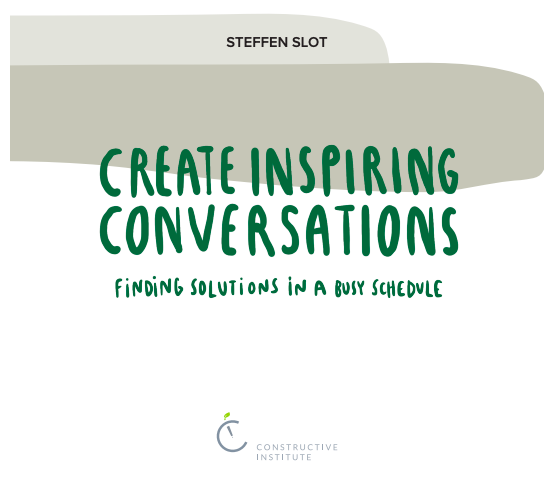 Our Fellows created a practical guide on facilitating constructive conversations
Create Inspiring Conversations – Finding Solutions in a Busy Schedule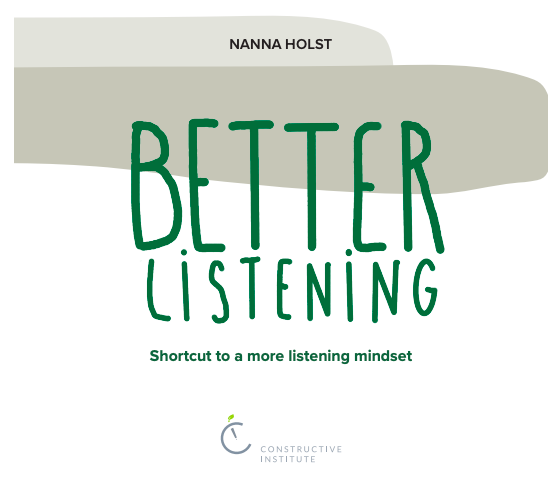 Our Fellows created a practical guide on audience listening skills in journalism
Better Listening – Shortcut to a More Listening Mindset
Bring constructive journalism to your newsroom
Media strategy consultations
We work closely with newsroom leaders to make constructive journalism an everyday practice.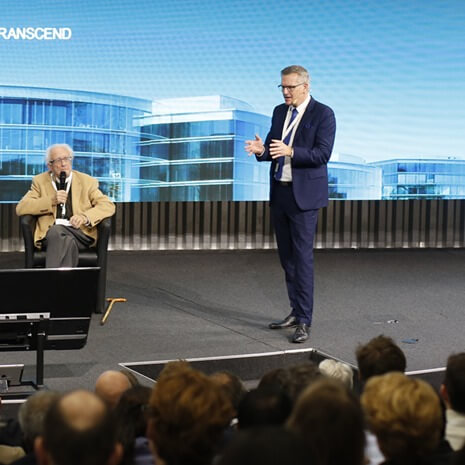 Keynotes
We deliver keynote speeches at international conferences and events. For audiences interested in the connection between media and democracy our ideas resonate beyond the news industry.
Constructive Institute CEO and founder Ulrik Haagerup is an experienced and inspirational speaker who has given hundreds of talks at different news media conferences, corporate and public events, including TEDx.

Trainings, workshops & masterclasses
Our trainings and workshops focus both on the theoretical and practical aspects of constructive journalism, and last one to three days. They are led by Constructive Institute founder and CEO Ulrik Haagerup, who has more than 20 years of experience in media leadership.
We host masterclasses about twice per year to help newsroom leaders gain some inspiration. We invite journalists from across Europe and beyond to share their dreams and frustrations as they implement constructive journalism in their newsrooms. Check here for announcements on our next masterclass.
The Nobel Peace Center in Oslo convenes international media experts and journalists — including those from the Constructive Institute — to support press freedom and democracy.
We helped launch the Bonn Institute in 2022 to spread constructive journalism practice in Germany.
The U.S.-based Solutions Journalism Network focuses on the first of our Three Pillars: solutions reporting.
One of the world's leading NGOs in the defense and promotion of freedom of information.
The project ran constructive journalism workshops for freelancers and newsrooms across the U.K.
Sparknews leads cross-border collaborations on solutions-oriented reporting on social and environmental issues.
New6s supports constructive journalism in the French-speaking Belgian news media and hosts industry events to integrate it into daily practice.