Denmark – Launch of an International Constructive Institute
Denmark – Launch of an International Constructive Institute
A new International Constructive Institute will help news media regain trust and give talented media professionals a unique chance to strengthen their knowledge during a one year Constructive fellowship program at Aarhus University in Denmark.
An international Constructive Institute was launched yesterday, 1 March, with its first board meeting in Aarhus. The Institute, founded by Ulrik Haagerup, current Executive Director of News at Danish Broadcasting Corporation, lies at the heart of the constructive journalism movement, upholding reporting that is more fair, accurate, balanced and solutions focused.The institute, supported by United Nations, international media associations and Google, will help journalists and news organisations to apply constructive reporting in their daily work through providing access to an inspiring best practices portal, a fellowship program, relevant training curricula, and rigorous academic research.
"The news media, politics and democracy now face a serious trust meltdown in the general population. The news media's overwhelming focus on conflicts, drama and victims has lead many people to turn their backs on the traditional news media,"
Ulrik Haagerup says.
"But I'm also convinced that journalism needs to be part of the solution in our societies overwhelmed by fake news, populism and the growing gap between the reality and the public perception of reality. It demands, however, a rethinking of our own profession. Constructive Institute is established to help implement that change. A good story is not only a bad one," the future director of the institute states.
The independent Constructive Institute will open on 1 September 2017 and will work closely with Aarhus University, a leading public research university that has constantly ranked among the first 100 world's universities. The Institute will be located in the Aarhus University campus, situated at the heart of Aarhus, the second largest city in Denmark and the European Capital of Culture 2017.
Director-General at the United Nations office at Geneva, Michael Moeller, has welcomed the new Constructive Institute:
"It is often said that we get the media and the political leaders, we deserve. It is our shared responsibility that we get the best. Creating an international Constructive Institute is a very welcome initiative to lead this change."
Constructive Fellowship Program
As one of its first initiatives, the Institute is accepting applications for its fellowship program that will give talented media professionals, with a potential to influence the future of journalism, access to an academic bank of knowledge at a top class university for the duration of an academic year. The aim of the program is to enable the fellows to strengthen their knowledge of their chosen topic areas, as well as to explore existing solutions to problems in the fields they are or will be covering.
In the academic year of 2017 / 2018, the fully funded TrygFonden Constructive Fellowship Program will give access to five Danish fellows, financed by TrygFonden. The Institute is in the process of getting funding for international fellows. Non-Danish media professionals interested in taking part of the program may still apply but are expected to provide their own funding. The deadline for applications is 1 May 2017.
About the Constructive Institute
The Constructive Institute has been funded by a number of Danish foundations and private corporations, including the TrygFonden, Aarhus Stiftstidendes Fond, Den Fynske Bladfond, and Bestseller. To ensure the independence of the institute, it has been established as a foundation with a board and advisory board composed of journalists, media professionals, experienced former politicians, and academics. The board oversees the strategic development of the institute,approves the appointments of senior staff, and ensures the effective use of financial resources.
Members of the board are:
Per Westergård, former Editor-In-Chief of Jysk Fynske Medier, Denmark (Chairman of the board)
Anders Correll, Head of Communications at Aarhus University
Jean Philip De Tender, Media Director at the European Broadcasting Union
Steffen Ebdrup, Lawyer
Ulrik Haagerup, Executive Director of News at DR and Founder of Constructive Institute
Connie Hedegaard, Chairman of Aarhus University and former EU Commissioner
Jimmy Maymann, former Excecutive Vice President at AOL / Verizon and former CEO at Huffington Post
Members of the advisory board are:
Peter Bro, Professor of Journalism at the Center for Journalism in University of Southern Denmark (SDU)
Dawn Garcia, Director of John S. Knight Fellowship programme at Stanford University
Esben Egil Hansen, Editor-in-Chief at Aften-Posten
Rasmus Kleis, Associate Professor at Reuters Institute for the Study of Journalism
Anne Lagercrantz, Director of News at Swedish Public Service Broadcaster
Michael Moller, Director General at the United Nations office in Geneva
Trine Nielsen, Director of Education and Knowledge at Danish School of Media & Journalism
Johann Oberauer, CEO Oberauer Publishing
Erik Rasmussen, Founder of Global Think Tank Sustainia
Richard Sambrook, Director of the Centre for Journalism at Cardiff University and former Director of BBC News
Roland Schatz, CEO of MediaTenor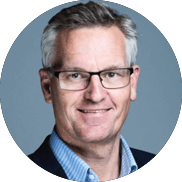 Here we collect our latest news in order for you to stay updated on everything constructive institute, constructive journalism and constructive fellowships.
Other News