How To Close the Gap Between Scientists and Journalists on Climate Change
"We wanted to facilitate a discussion between scientists and journalists in order to see what we can learn from each other, and how to do better when reporting on the biggest story of our time; the climate changes. "
Sarah Golczyk, Former Constructive Journalism Fellow & Journalist, Danish Broadcasting Corporation
Katja Boxberg and Sarah Golczyk hosted a virtual workshop, the Climate Reporting Workshop, during June 2020, for journalists and scientists. They wanted to do a workshop bridging the gap between climate science and climate journalism and discuss how to do more constructive climate reporting. They found that it was interesting to dive into what scientists and journalists can learn from each other if they start to listen to each other a whole lot more.
How They Did It
The third pillar of the framework for doing constructive news stories at Constructive Institute is the promotion of democratic conversation, and Katja and Sarah tapped into this ambition by engaging journalists and scientists in a constructive discussion. They decided to focus the context of the discussion to include only the nordic countries. "First, we thought about setting up a global discussion, but then we realized that there is a difference in the way climate change is acknowledged and discussed around the globe. The Nordic countries are in many ways in a similar situation, so we decided to focus on them," they explain.
Even though countries were under lockdown during the spring of 2020, and a live debate was not possible, the workshop ended up with many participants from all the nordic countries. "Corona pandemic made us change the workshop from a live event to a virtual workshop. That made it easier for the scientists and the journalists to participate from all the Nordic countries," Sarah and Katja explains.
Here is a list of all the participants
Scientists:
Kimberly Nicholas, Associate Professor of Sustainability Science at Lund University in Sweden.
Mads Faurschou Knudsen, Associate Professor at Department of Geoscience, Aarhus University in Denmark.
Riikka Rinnan, Professor, Terrestrial Ecology, Copenhagen University, Denmark.
Jessica Haapkyla, Marine biologist, PhD in coral disease ecology, Finland.
Carsten Suhr Jacobsen, Head of Department, Professor, Department of Environmental Science, Aarhus University, Denmark
Journalists:
Loukas Christodoulou, Radio Sweden
Lotte Krank-van de Burgt, YLE, Finland
Thomas Hebsgaard, Zetland, Denmark
Martin Breum, Journalist and writer, Denmark
Mads Nyborg Støstad, NRK, Norway
Sigrún Steffánsdóttier, journalist, Iceland
Hans Davidsen Nielsen, Politiken, Denmark
Trine Juncher Jørgensen, Sermitsiaq, Greenland
Activist:
Kaisa Kosonen, Greenpeace
Moderators:
Morten Runge, Danish Broadcasting Corporation
Katja Boxberg, Talouselämä news magazine, Finland
Sarah Golczyk, Danish Broadcasting Corporation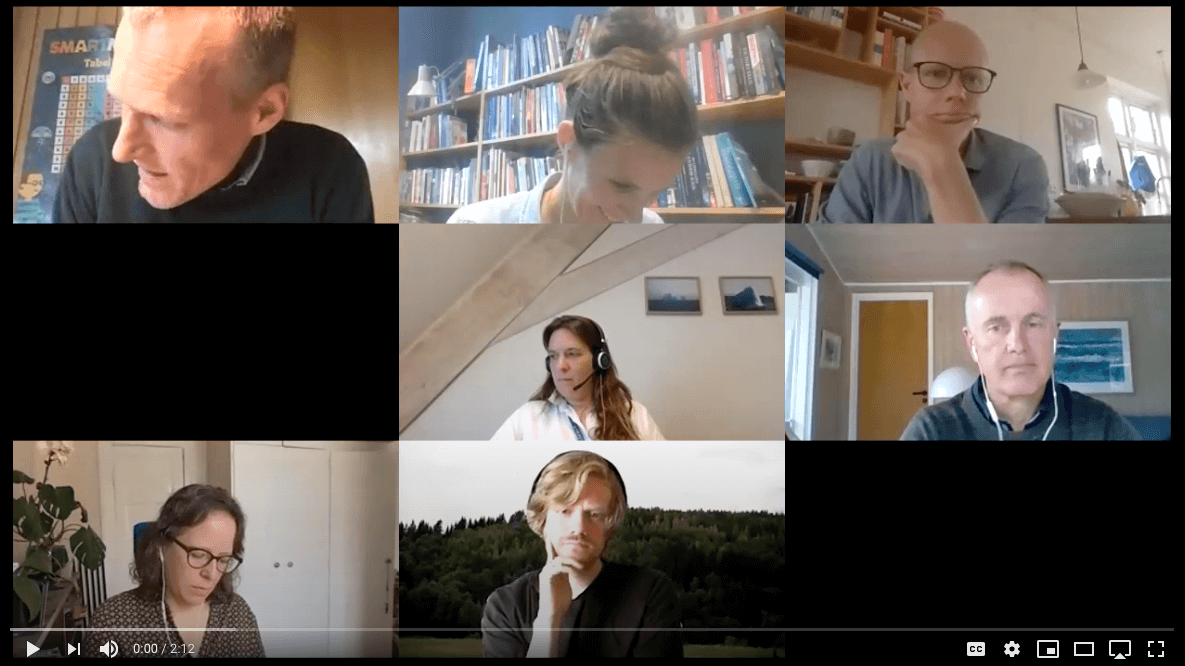 The key elements of the conversations
What they learned:
The result of the workshop was a mutual understanding of each other and an urge to work together, to fight climate change. "The workshop proved that there is a need for discussion and for mutual understanding between the journalists and the scientists. Both groups felt that there is a good basis for co-operation. Participants felt that working together could make the fight against climate change more efficient," Sarah and Katja states.
"The coolest thing about our workshop was that the journalists and the scientists can continue the discussion afterwards in a common FB-group. There is a need for collaboration and support of the network."
Katja Boxberg, Journalist, Talouselämä news magazine
Fellows' Insights is a format where Constructive Fellows and alumni share their projects and best practices of how to do constructive journalism. They describe their process during the project and sum up their insights in key take aways.
Back to How To's