Our Constructive Journalism Workshops & Master Classes
Our trainings range from one to three days.
Constructive journalism workshops focus both on the theoretical and practical aspects of constructive journalism. We discuss the theoretical foundations of constructive journalism, as well as practical tools and techniques for applying constructive journalism in the daily work.
Master classes are an opportunity to gain some inspiration. We invite journalists from across Europe and beyond to share their dreams and frustrations as they implement constructive journalism in their newsrooms and news studios. It is an opportunity to network with the best in the business and share ambitions for a new type of  journalism.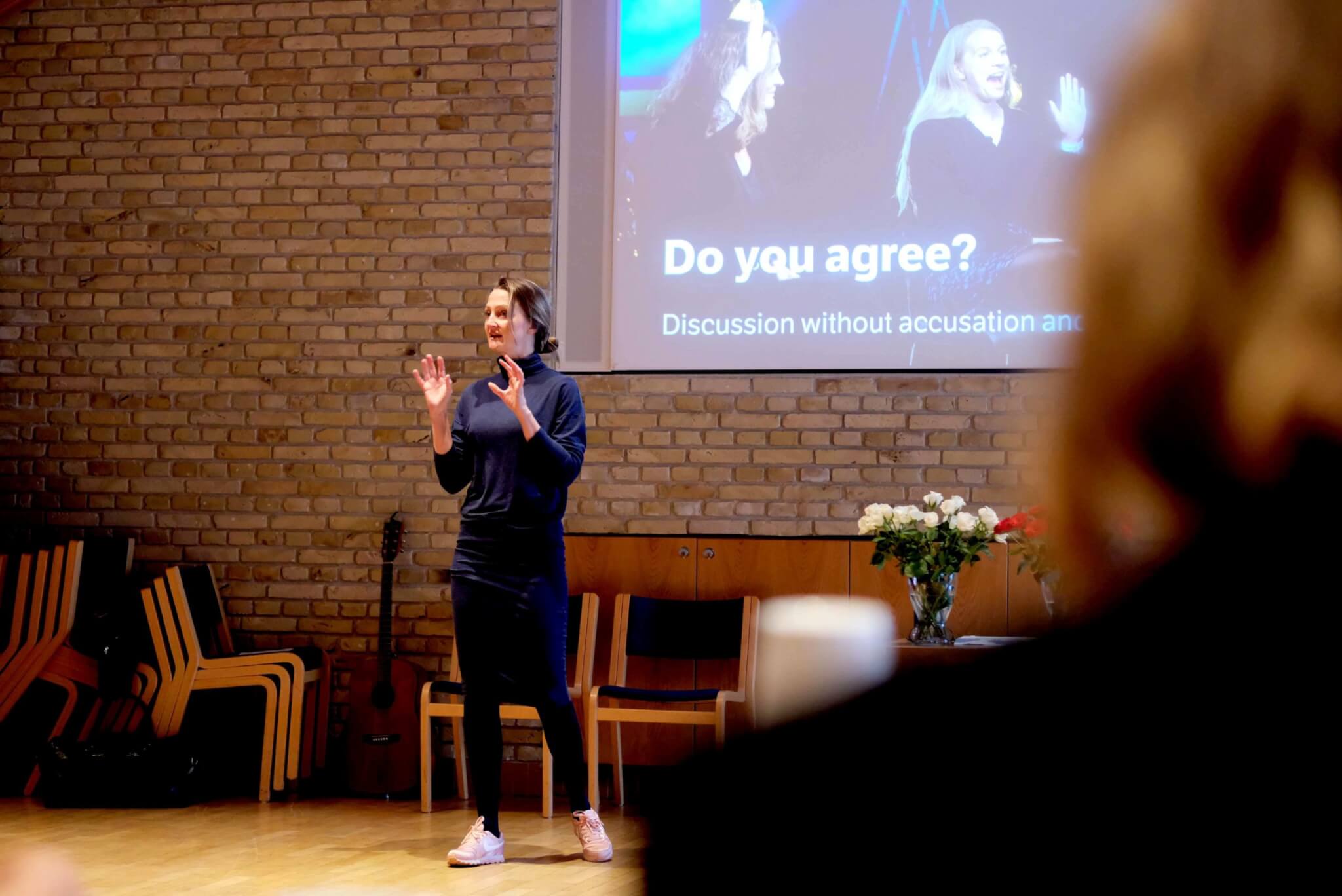 Gro Engen is editor of innovate new public debate programme 'Einig?' at NRK. She explains to participants why they needed to do something new.
Head of News & Sports at Swedish Public Service Broadcaster, SVT Anne Lagercrantz. Anne offers insights into implementing constructive journalism and its benefits to newsrooms.